St. Patrick's Day parade in Ottawa – March 10, 2018
Held a week early for some strange reason but it was a great day for a parade, cold but not enough to chill spirits.

(Photo courtesy of Will S. in Flickr)
Santa Parade in Morrisburg – December 1, 2012
Hearty members raising the spirits of the crowd with some Christmas Classics on a cold day in Morrisburg. 
We survived the parade with minor valve lockups though the Bass needed some extra help from a sleeping bag!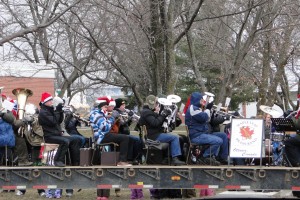 ---
Music and Beyond Festival at Saunder's Farm in Munster – July 15, 2012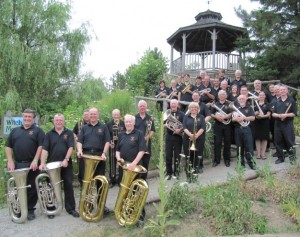 What a good looking, happy ensemble!!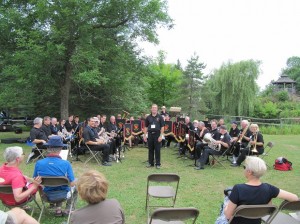 Full Band under a shade tree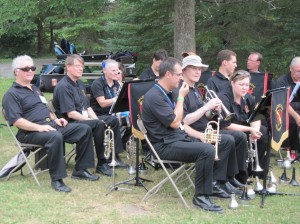 Cornet Crew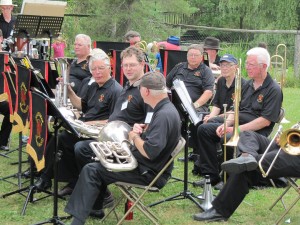 Euphoniums, Trombones and Flugal
Horns, Percussion and Director
---

War Museum Concert, Ottawa 2006
=====
           Last Night of the Proms, St. Mathias Church, Ottawa 2006
=====
BrassFest, Toronto 2011